Exam Voucher + Cisco Digital Learning 3-Month Subscription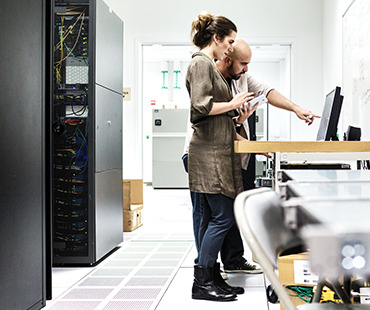 Exam Voucher + Cisco Digital Learning 3-Month Subscription
Overview
For a limited time, Cisco's Learning and Certification Team is offering a special promotion exclusively to those that register for Cisco Live 2022 in Las Vegas. This offering will give you the opportunity to learn about Cisco's technologies, and equip you with the tools you need to pass your next Cisco certification exam.
Read more
This bundle includes the following:
Cisco Digital Learning All Inclusive
(3-month subscription*)
This is our complete collection of online product, technology, and certification courses
Train anytime, anywhere to support every aspect of your work, from rolling out new products to advancing your career to handling day-to-day infrastructure management
Earn Continuing Education credits toward recertification for completing online courses
*There is no extension allowed without purchasing an additional Cisco Digital Learning library subscription.
Cisco Certification Written Exam Voucher
(Valid for 365 days*)
As part of this bundle, you will receive a promo code from Learning&Certifications that is redeemable through Pearson VUE for 100 percent off of the price of any one Cisco certification written exam.
*Please note that the exam voucher is non-refundable, non-exchangeable, and for a single use only. There is a 30-day waiting period from the date of purchase before you can schedule your exam. Your exam promotion code will not be valid until after the 30-day waiting period is over. After that point, you will have up to 365 days to schedule and take your Cisco certification exam.
Read less
---
Other Info
Part Number:
CDLEX-3MO-025047
Product Line:
Cisco Technology Training
---