Cisco Carrier Routing System Hardware Overview
Access Duration: 180 days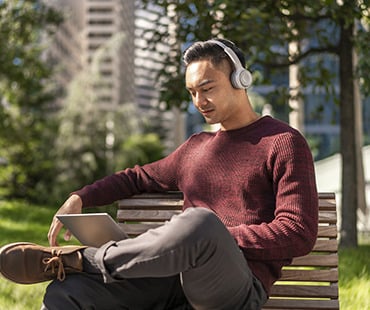 Cisco Carrier Routing System Hardware Overview
Access Duration: 180 days
Overview
The Cisco® Carrier Routing System (CRS) Hardware Overview course introduces you to the Cisco CRS-1, CRS-3, and CRS-X carrier routing systems' hardware features and functions. You will learn the important hardware concepts on which the carrier routing system solution is based and gain the practical knowledge and skills to successfully deploy these on your network.
Read more
Additionally, you will be able to verify correct operation of various CRS hardware components, including line card chassis, switch fabric, route processors, and physical layer interface modules (PLIMs).
Duration
The CRS-1 hardware overview is comprised of 7 modules and 17 lessons totaling almost 3 hours of video training.
The CRS-3 hardware overview is comprised of 11 modules and 21 lessons totaling almost 4 hours of video training.
The CRS-X hardware overview is comprised of 4 modules and 4 lessons totaling more than 1 hour of video training.
Target Audience
This course is intended for network professionals, including designers, implementation staff, network operations center personnel, and support staff, who are involved with the deployment, operations, and maintenance of Carrier Routing Systems.
Course Objectives
After completing this course, you should be able to:
Define the Cisco Carrier Routing System
List the physical design characteristics of line cards and chassis
Enumerate the line card chassis and how they differ
Explore the commonalities between chassis
Describe how data flows across a chassis
Explain how these routers are powered
Explain what a performance route processor is
Explain what a switch fabric is
Give examples of how line cards work and what kinds are available
Define what a multishelf architecture is and how it works
Explain how quality of service is implemented on the CRS
Course Prerequisites
There are no listed prerequisites for this course.
Course Outline
The carrier routing system hardware overview includes three courses covering CRS-1, CRS-3, and CRS-X.
The CRS-1 Hardware Overview course outline:
Course Overview (1:28)
Module 1: Introduction to the CRS (12:39)
Module 2: CRS 16-Slot LCC Hardware (33:05)
Module 3: CRS 8-Slot LCC Hardware (29:47)
Module 4: CRS 4-Slot LCC Hardware (36:10)
Module 5: CRS LCC Common Elements (52:50)
Module 6: Cisco CRS Multishelf Architecture (16:13)
The CRS-3 Hardware Overview course outline:
Course Overview (1:29)
Module 1: Introduction to the CRS (10:22)
Module 2: CRS 16-Slot LCC Hardware (30:49)
Module 3: CRS 8-Slot LCC Hardware (31:20)
Module 4: CRS 4-Slot LCC Hardware (31:25)
Module 5: CRS LCC Common Elements (55:35)
Module 6: Modular Power Systems (13:15)
Module 7: New Performance Route Processors (13:06)
Module 8: 140 Gb/s Architecture (23:57)
Module 9: Cisco CRS Multishelf Architecture (13:51)
Module 10: CRS-3 B2B (10:57)
The CRS-X Hardware Overview course outline:
Module 1: Introduction to the CRS-X (19:56)
Module 2: CRS-X PLIMs (20:55)
Module 3: CRS-X Line Cards (16:31)
Module 4: Life of a Packet (11:09)
Read less
---
Other Info
Part Number:
VOD-CRSHO-V1.0-020012
Product Line:
Cisco On Demand E-Learning
---