Configuring Cisco MDS 9000 Series Switches (DCMDS) v3.5
Access Duration: 180 days
CCNP Data Center - Concentration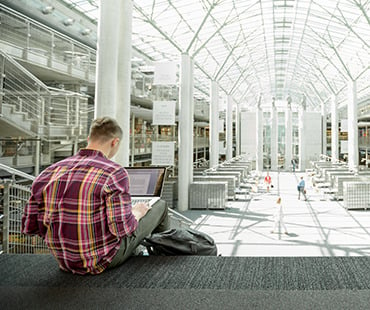 Configuring Cisco MDS 9000 Series Switches (DCMDS) v3.5
Continuing Education Credits: 40
Access Duration: 180 days
Overview
The Configuring Cisco MDS 9000 Series Switches (DCMDS) v3.5 course shows you how to implement, manage, and troubleshoot Cisco MDS 9000 Series Switches, to build highly available, scalable storage networks.
Read more
Through a combination of instructor video, text, and extensive hands-on practice, you will learn how to deploy and use capabilities such as virtual storage area networks (VSANs), role-based access control (RBAC), N-Port Virtualization (NPV) fabric security, zoning, automation with NX-API, Slow Drain Analysis, SAN analytics, Fibre Channel over TCP/IP (FCIP) tunnels, and more. You will learn how to configure and implement platform features and learn troubleshooting techniques pertaining to Fibre Channel domains, firmware upgrades, zones, and zone mergers.
This course helps you prepare to take the Implementing Cisco Storage Area Networking (300-625 DCSAN) exam, which leads to CCNP Data Center and the Certified Specialist - Data Center SAN Implementation certifications.
Read less
---
Course Objectives
After taking this course, you should be able to:
Discover and describe the Cisco Multilayer Director Switch (MDS) platform of multilayer switches and directors
Provision Cisco MDS Switches
Describe key product features of the MDS platform
Describe and implement automation on Cisco MDS Switches
Configure and implement the Cisco MDS switches and platform features
Resolve issues and troubleshoot Fibre Channel domains, zones and zone merges, and switch boot and firmware upgrades
---
Target Audience
Technical decision makers
Network architects
---
Course Prerequisites
To fully benefit from this course, you should have the following knowledge and skills:
Basic understanding of data storage hardware components and protocols, including Small Computer System Interface (SCSI) and Fibre Channel
Basic understanding of network protocols, including Ethernet and IP
Basic routing and switching knowledge
The following courses may help you meet these prerequisites:
Implementing and Administering Cisco Solutions (CCNA)
Understanding Cisco Data Center Foundations (DCFNDU)
---
---
Other Info
Part Number:
ELT-DCMDS-V3-025345
Product Line:
Cisco Digital Learning Library
---