Cisco Exam Review: ENARSI
Access Duration: 180 days
CCNP Enterprise - Concentration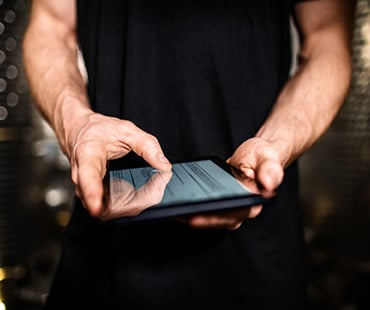 Cisco Exam Review: ENARSI
Access Duration: 180 days
Overview
The Cisco Exam Review: ENARSI helps you prepare to take the ENARSI exam. As you approach your exam date, you can use this practice tool to help you to identify any gaps in your knowledge or areas of weakness that you should focus on before taking the live exam.
Read more
In this exam review, you will answer approximately 75 questions out of a total pool of nearly 200 questions. Each question is designed to evaluate your proficiency in core ENARSI areas.
After completing the exam, you will be provided with a score report and the ability to review your answers.
Read less
---
Prerequisites
To get the most out of this exam review, you should have a solid understanding of the following topics:
Configure classic Enhanced Interior Gateway Routing Protocol (EIGRP) and named EIGRP for IPv4 and IPv6
Optimize classic EIGRP and named EIGRP for IPv4 and IPv6
Troubleshoot classic EIGRP and named EIGRP for IPv4 and IPv6
Configure Open Shortest Path First version 2 (OSPFv2) and OSPFv3 in IPv4 and IPv6 environments
Optimize OSPFv2 and OSPFv3 behavior
Troubleshoot OSPFv2 for IPv4 and OSPFv3 for IPv4 and IPv6
Implement route redistribution using filtering mechanisms
Troubleshoot redistribution
Implement path control using policy-based routing (PBR) and IP service level agreement (SLA)
Configure Multiprotocol-Border Gateway Protocol (MP-BGP) in IPv4 and IPv6 environments
Optimize MP-BGP in IPv4 and IPv6 environments
Troubleshoot MP-BGP for IPv4 and IPv6
Describe the features of Multiprotocol Label Switching (MPLS)
Describe the major architectural components of an MPLS VPN
Identify the routing and packet forwarding functionalities for MPLS VPNs
Explain how packets are forwarded in an MPLS VPN environment
Implement Cisco IOS Dynamic Multipoint VPNs (DMVPNs)
Implement DHCP
Describe the tools available to secure the IPV6 first hop
Troubleshoot Cisco router security features
Troubleshoot infrastructure security and services
---
---
Other Info
Part Number:
CER-ENARSI-V1-026005
Product Line:
Assessments
---