CCNA Exam Safeguard Offer Plus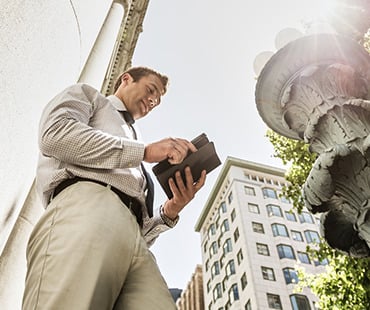 CCNA Exam Safeguard Offer Plus
Overview
Prepare for anything. This offer includes the Cisco Exam Review: CCNA to help you prep for the exam and one CCNA exam promo code, which will give you a second chance at success.
Read more
Register for your exam as usual, and if you do not pass your first exam attempt, you can retake the CCNA exam at no additional cost. Your purchase today will provide you with the peace of mind that comes from knowing you've invested in a second chance, whether you need it or not. Reducing the pressure on yourself now can help you build the confidence you need to achieve the certification you want!
Read less
---
Bundle Details
This bundle includes the following:
Cisco Exam Review: CCNA
(90-day subscription)
The Cisco Exam Review: CCNA helps you prepare for the CCNA exam. As you approach your exam date this review tool can help you evaluate your knowledge and skills. It contains nearly 300 questions, including 15 lab exercises. All of the items were built to assess your proficiency in the core knowledge areas of the CCNA.
For additional features and benefits, visit the Cisco Exam Review: CCNA product page.
CCNA Exam Safeguard Promo Code
(Valid for 90 days from purchase date*)
*The exam promo code is non-refundable, non-transferable, and non-exchangeable. Once purchased, you will submit a form with your details to receive the promo code. The promo code will be sent from Cisco within 2 business days of receiving the submitted form. You will have 90 days from the date of purchase to schedule and complete both of your Cisco certification exam attempts (if necessary).
Please note that the exam promo code eligibility countdown starts on the date of purchase.
---
---
Other Info
Part Number:
CEREX-CCNA-027352
Product Line:
Cisco E-Learning and Exam Bundles
---