Implementing and Administering Cisco Solutions (CCNA) v1.0
Access Duration: 180 days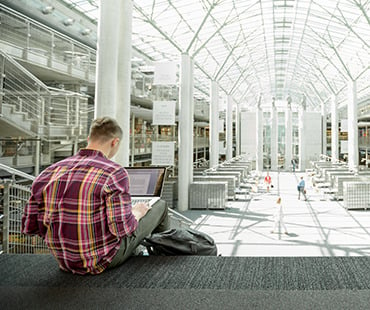 Implementing and Administering Cisco Solutions (CCNA) v1.0
Continuing Education Credits: 30
Access Duration: 180 days
Overview
The Implementing and Administering Cisco Solutions (CCNA) v1.0 course gives you a broad range of fundamental knowledge for all IT careers.
Read more
You will learn how to install, operate, configure, and verify basic IPv4 and IPv6 networks. The course covers configuring network components such as switches, routers, and wireless LAN controllers; managing network devices; and identifying basic security threats. The course also gives you a foundation in network programmability, automation, and software-defined networking.
This course helps you prepare to take the Cisco Certified Network Associate (200-301 CCNA) exam. By passing this one exam, you earn CCNA certification.
Read less
---
Course Objectives
After taking this course, you should be able to:
Identify the components of a computer network and explain their basic characteristics
Describe the features and functions of the Cisco IOS Software
Explain IPv4 and IPv6 addressing scheme
Implement basic configurations on a Cisco router
Identify and resolve common switching and routing networking issues
Describe network and device architectures and explain virtualization
Describe the smart network management solutions like Cisco DNA Center, SD-Access and SD-WAN
Outline threat defense technologies
And many, many more aspects of a basic IPv4 and IPv6 network
---
Target Audience
Entry-level network engineer
Network administrator
Network support technician
Help desk technician
---
Course Prerequisites
Before taking this course, you should have:
Basic computer literacy
Basic PC operating system navigation skills
Basic Internet usage skills
Basic IP address knowledge
There are no formal prerequisites for CCNA certification, but you should make sure to have a good understanding of the exam topics.
---
Certification
Associated Certification: CCNA
Associated Exam: 200-301 CCNA
Supported Languages: English, Spanish, Japanese, Chinese, French, and Portuguese
This training supports and displays text in English, Spanish, Japanese, Chinese, French, and Portuguese
Please note: Videos are only available in English.
---
Other Info
Part Number:
ELT-CCNA-V1-023587
Product Line:
Cisco Digital Learning Library
---