Cisco Exam Review: CyberOps Associate
Access Duration: 180 days
Cisco Certified CyberOps Associate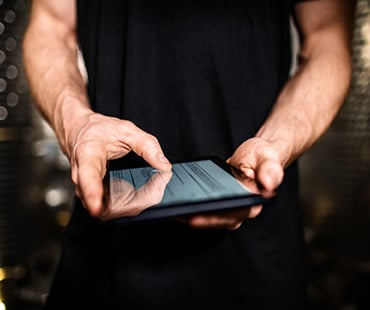 Cisco Exam Review: CyberOps Associate
Access Duration: 180 days
Overview
The Cisco Exam Review: CyberOps Associate helps you prepare to take the Cisco CyberOps Associate exam. As you approach your exam date, you can leverage this practice tool to experience what to expect when sitting your exam. Additionally, it will provide you with practice related to the key knowledge, skills and abilities that are expected of candidates for the Cisco CyberOps Associate exam.
Read more
In this exam review, you will answer approximately 75 questions, selected from a pool of nearly 400 items, including lab exercises. Each question is designed to validate your proficiency in the core Cisco CyberOps Associate knowledge areas.
Upon completion of your exam, you will be provided a detailed score report, and you will have the ability to review your answers.
Each time you start the exam review, a new pool of approximately 75 questions will be selected, so you will have a different experience each pass through the exam review.
To get the most out of the exam review, you should have a solid understanding of the following topics and be able to:
Explain how a Security Operations Center (SOC) operates and describe the different types of services that are performed from a Tier 1 SOC analyst's perspective
Explain Network Security Monitoring (NSM) tools that are available to the network security analyst
Explain the data that is available to the network security analyst
Describe the basic concepts and uses of cryptography
Describe security flaws in the TCP/IP protocol and how they can be used to attack networks and hosts
Understand common endpoint security technologies
Understand the kill chain and the diamond models for incident investigations, and the use of exploit kits by threat actors
Identify resources for hunting cyber threats
Explain the need for event data normalization and event correlation
Identify the common attack vectors
Identify malicious activities
Identify patterns of suspicious behaviors
Conduct security incident investigations
Explain the use of a typical playbook in the SOC
Explain the use of SOC metrics to measure the effectiveness of the SOC
Explain the use of a workflow management system and automation to improve the effectiveness of the SOC
Describe a typical incident response plan and the functions of a typical Computer Security Incident Response Team (CSIRT)
Explain the use of Vocabulary for Event Recording and Incident Sharing (VERIS) to document security incidents in a standard format
Associated Certification: Cisco Certified CyberOps Associate
Associated Exam: 200-201 CBROPS
Read less
---
Other Info
Part Number:
CER-CBROPS-V1-025545
Product Line:
Assessments
---