Fundamentals of Cisco Firewall Threat Defense and Intrusion Prevention (SFWIPF) v1.0
Access Duration: 180 days
CCNP Security - Concentration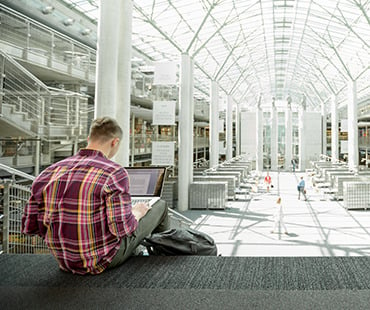 Fundamentals of Cisco Firewall Threat Defense and Intrusion Prevention (SFWIPF) v1.0
Continuing Education Credits: 40
Access Duration: 180 days
Overview
The Fundamentals of Cisco Firewall Threat Defense and Intrusion Prevention (SFWIPF) training shows you how to implement and configure Cisco Secure Firewall Threat Defense for deployment as a next generation firewall at the internet edge.
Read more
You'll gain an understanding of Cisco Secure Firewall architecture and deployment, base configuration, packet processing and advanced options, and conducting Secure Firewall administration troubleshooting.
This training prepares you for the CCNP Security certification, which requires passing the 350-701 Implementing and Operating Cisco Security Core Technologies (SCOR) core exam and one concentration exam such as the 300-710 Securing Networks with Cisco Firepower (SNCF) concentration exam.
Read less
---
Course Objectives
Describe Cisco Secure Firewall Threat Defense
Describe Cisco Secure Firewall Threat Defense Deployment Options
Describe management options for Cisco Secure Firewall Threat Defense
Configure basic initial settings on Cisco Secure Firewall Threat Defense
Configure high availability on Cisco Secure Firewall Threat Defense
Configure basic Network Address Translation on Cisco Secure Firewall Threat Defense
Describe Cisco Secure Firewall Threat Defense policies and explain how different policies influence packet processing through the device
Configure Discovery Policy on Cisco Secure Firewall Threat Defense
Configure and explain prefilter and tunnel rules in prefilter policy
Configure an access control policy on Cisco Secure Firewall Threat Defense
Configure security intelligence on Cisco Secure Firewall Threat Defense
Configure file policy on Cisco Secure Firewall Threat Defense
Configure Intrusion Policy on Cisco Secure Firewall Threat Defense
Perform basic threat analysis using Cisco Secure Firewall Management Center
Perform basic management and system administration tasks on Cisco Secure Firewall Threat Defense
Perform basic traffic flow troubleshooting on Cisco Secure Firewall Threat Defense
Manage Cisco Secure Firewall Threat Defense with Cisco Secure Firewall Threat Defense Manager
---
Target Audience
Network security engineers
Administrators
---
Course Prerequisites
Before taking this offering, you should understand:
TCP/IP
Basic routing protocols
Firewall, VPN, and IPS concepts
---
---
Other Info
Part Number:
CSCU-LP-SFWIPF-V1-028125
Product Line:
Cisco Digital Learning Library
---